Natural border between France and Switzerland, located between Jura and the Alps, Lake Geneva (Lake Léman) is one of the greatest natural intersection of Europe.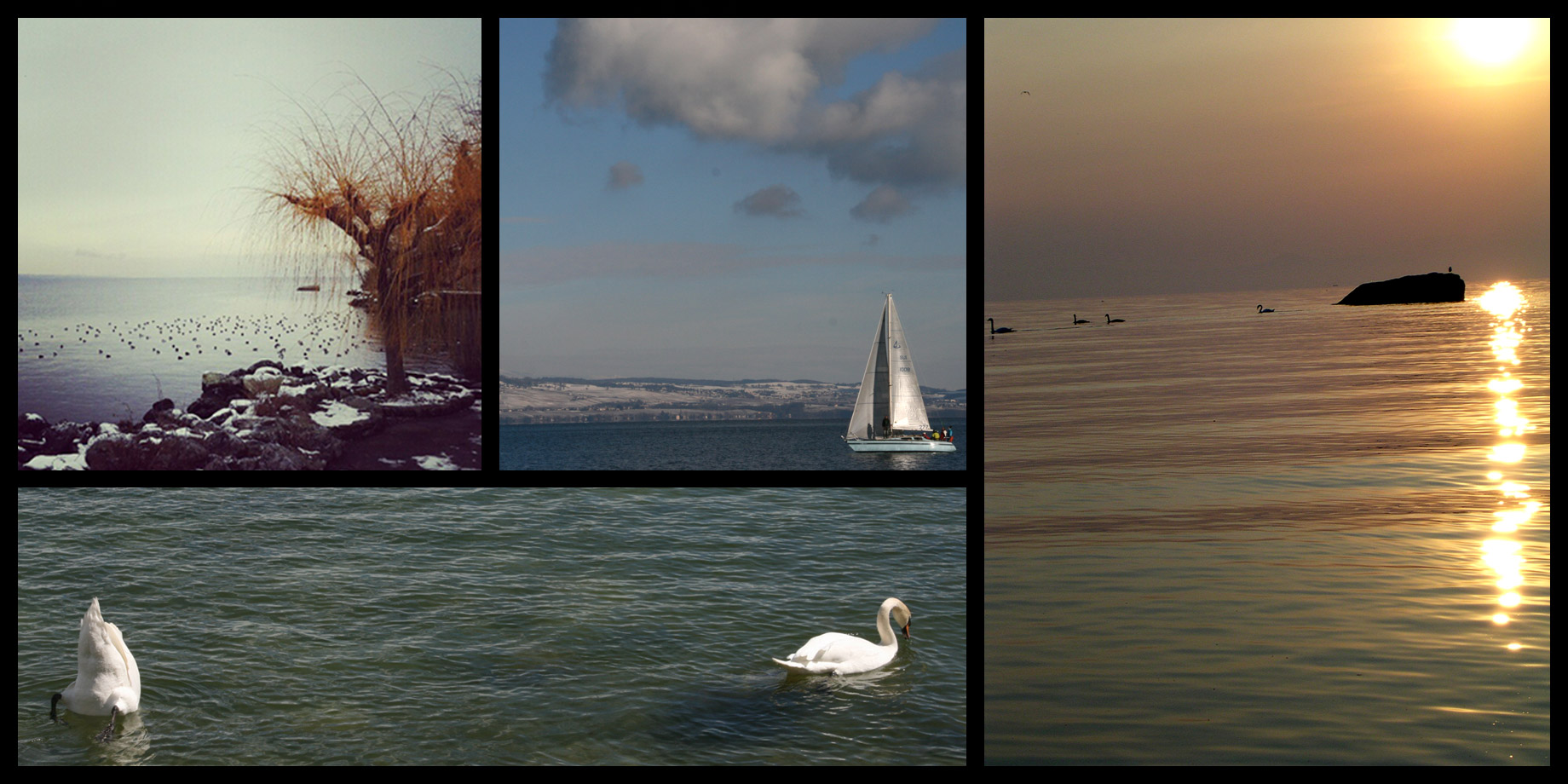 Lake Geneva, source of joy
In the morning, the singing of the birds is melting in the lapping of the waves. The sun is reflecting on Lake Geneva, and set alight the mountains around. Enjoy these magical moments!
In the afternoon, it's time to dive and have a swim in the lake, or simply dream and gaze around. In the evening, nothing is more enjoyable than contemplating the mountains and the lake, being caressed by the sunset.
At any time, Lake Geneva is a source of pleasure…
Navigate on Lake Geneva
Lake Geneva is an ancestral way of trade and entry in the heart of the Alps. Ship transport used to be more important than earth transport.
Navigation is now mainly attached to pleasure activities (sailing boats, motor boats…). The Lake Geneva General Navigation Company (CGN) manages a transport service both for border workers and for tourists who visit the region during summer.
Arriving to Yvoire in a Belle Epoque boat is one the most beautiful ways to enjoy the sight of the village.
Pictures of Lake Geneva
You've taken some pictures of Lake Geneva (Lake Leman), at Yvoire or around the lake?
Share them via Instagram with the hashtag #yvoire.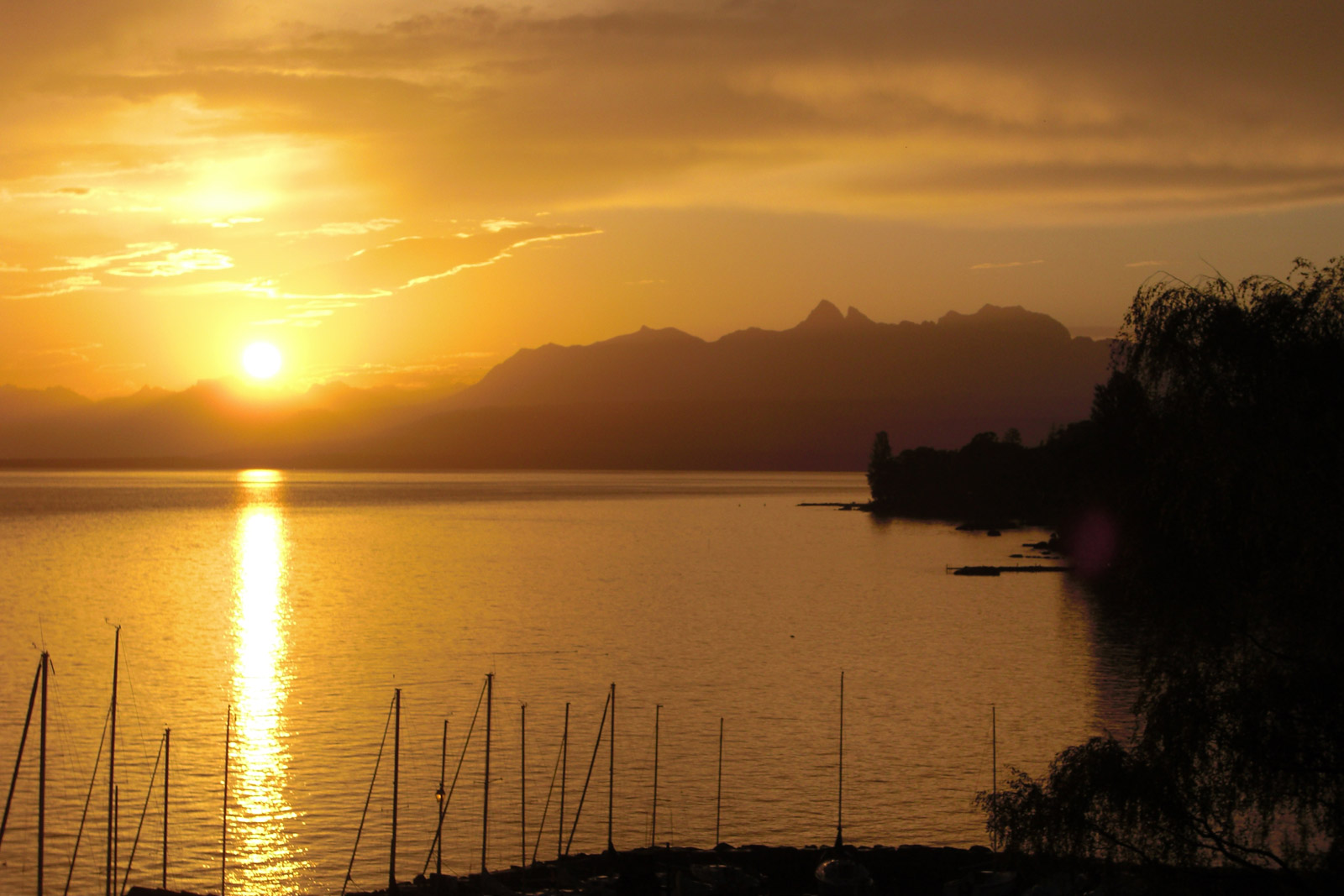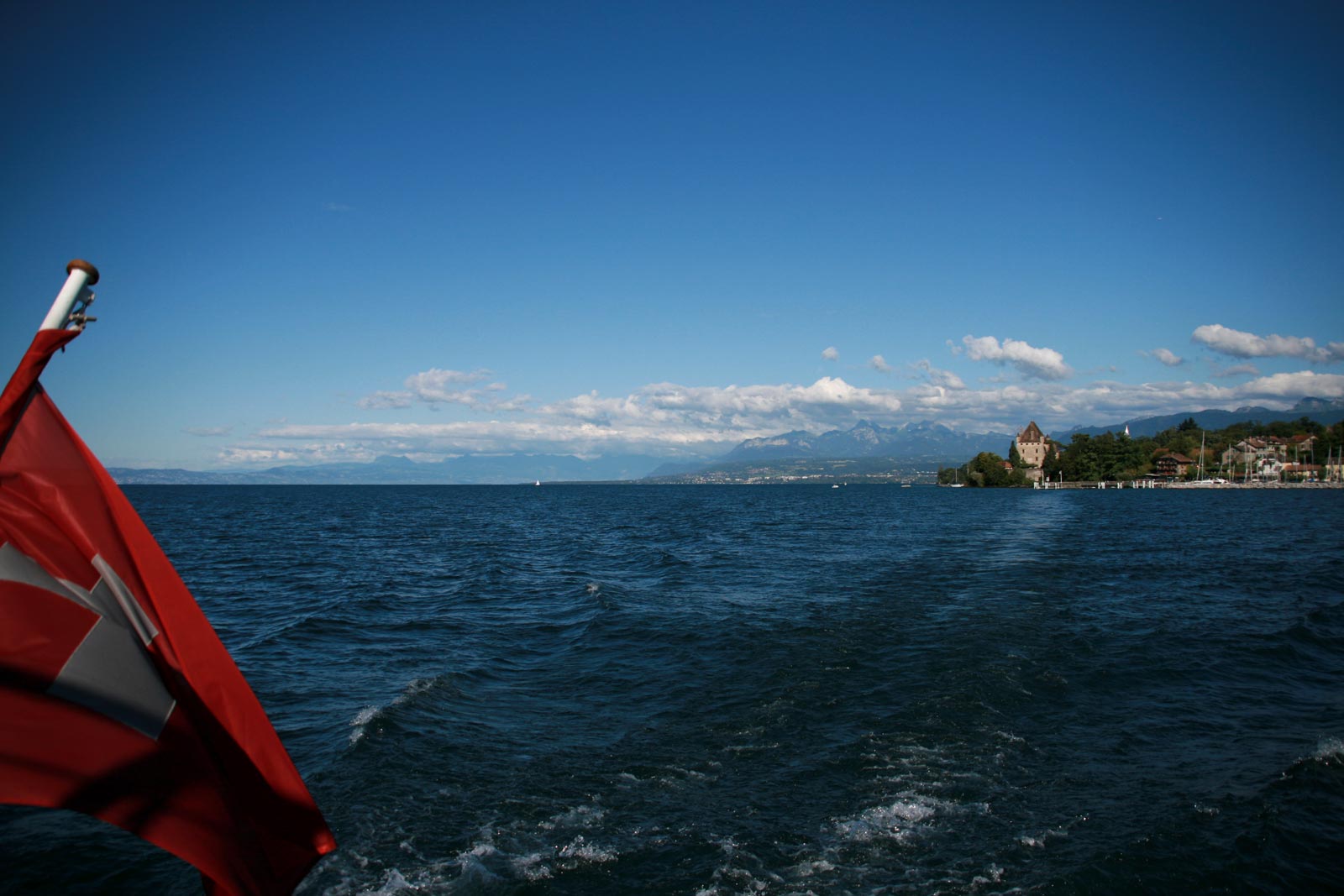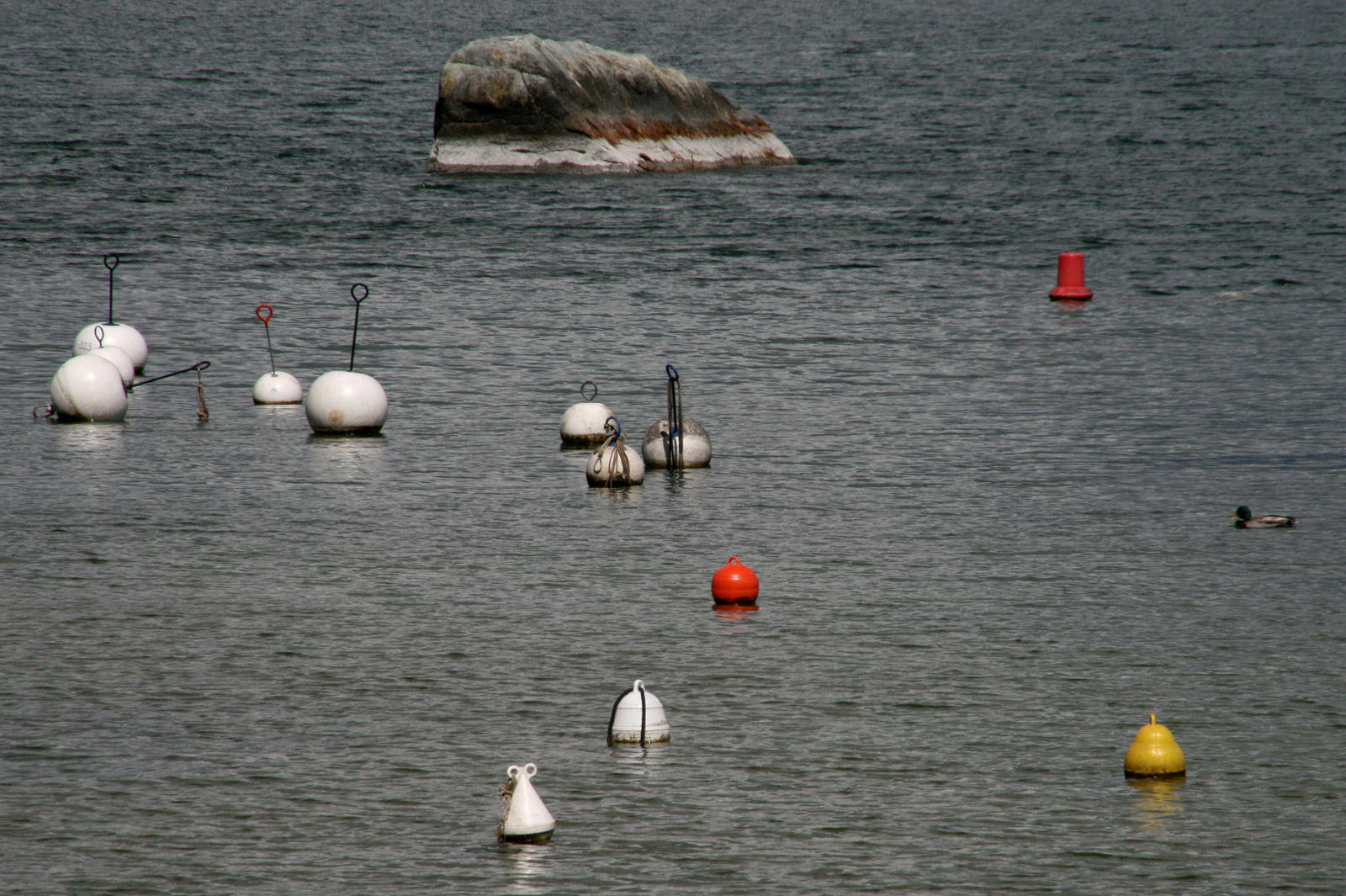 One of the biggest lakes of Europe
Former glacial valley, the basin of Léman is now filled with waters from the Rhône who begins from the Pennine Alps and ends in the Mediterranean sea.
Lake Geneva is a true internal sea like its impressive dimensions show:
13,8 kilometers large (between Amphion and Morges)
72,3 kilometers long
89 billion cubic meters of water
309,7 meters deep
580,1 square kilometers of surface
Its waters are renewed within 11 years and 5 months in average
The water level of Lake Geneva is now fixed thanks to the Geneva dam constructed in 1886. It allows to manage the level fluctuations of the lake considering the output of the rivers which is feeding it. In winter and spring, the level of the lake is lower in order to anticipate the ice melting from the summits around.
Activities in Yvoire
Yvoire : the TOP 10 Things to Do
Lake Geneva
Tell us how to improve the website: