Welcome to Yvoire: Inescapable gem of Lake Geneva
Flowery medieval village on the shore of Lake Geneva, classified among the Most Beautiful Villages in France
700 years of History, with the ramparts, the fortified gates and the impressive castle of the 14th century
The Garden of the Five Senses, a Remarkable Garden to discover with your 5 senses wide awake
Some beautiful shops and restaurants to enjoy and savor your day fully
Visit Yvoire – Haute-Savoie – France
Yvoire is a medieval city built in the early 14th century.
Located on the French shore of Lake Geneva, between Geneva and Evian, the village of Yvoire is nicknamed the "gem of the lake".
Your five senses wide awake
In the heart of the village, don't miss the occasion to visit the Garden of Five Senses classified "Remarkable Garden" by the Ministry of Culture. This little piece of green heaven invites you to a poetic discovery of the plants with your five senses.
Everything is made for your pleasure: the pleasure of your eyes with the colorful landscape provided by the arrangement of the flowers, the pleasure of stroking the softness of the foliage, the pleasure of smelling the roses, the pleasure of listening to the birds and the whispering of the water, the pleasure of finally going back to the true tastes of your childhood…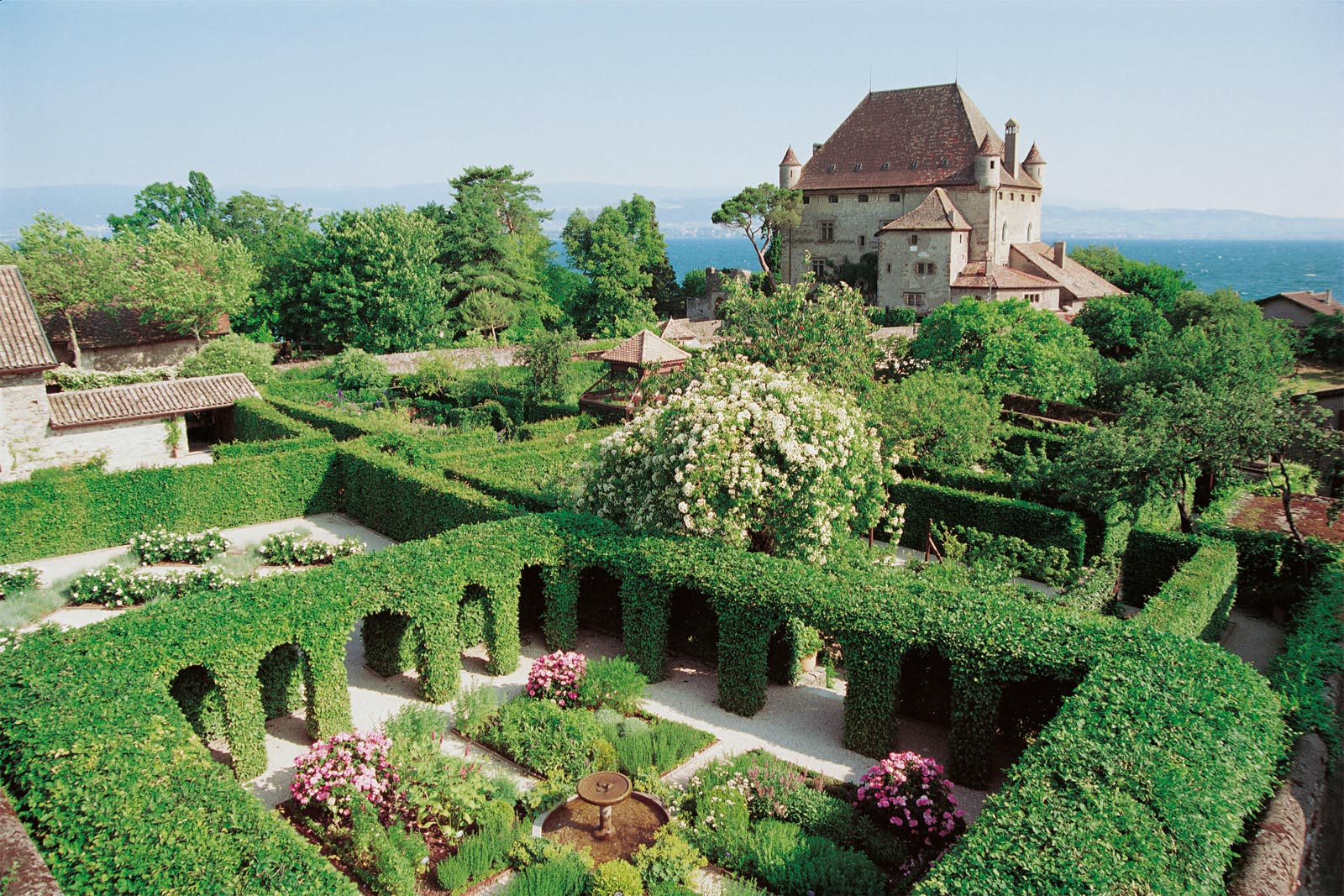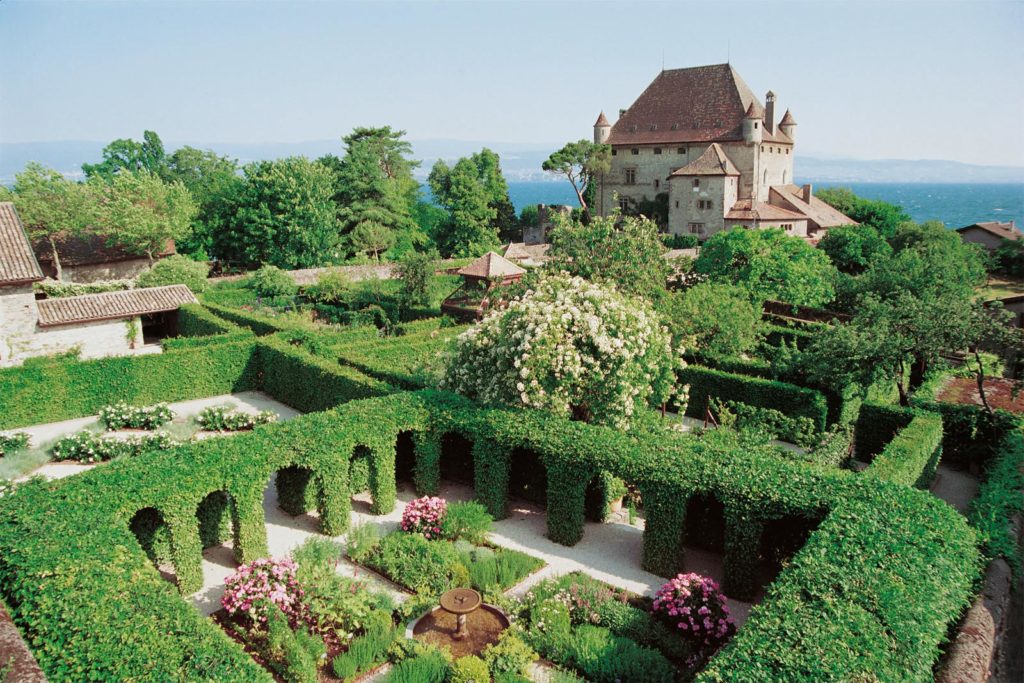 Flowers and history
Flowery medieval village, Yvoire was rewarded many times and is classified amongst the Most Beautiful Villages in France for the charm of its alleys which lead to Lake Geneva and its old rocks which invite the visitor to immerse themselves in the history of Savoie.
In the fortified center, you will travel back to Middle-Age by discovering the gates and ramparts which used to protect the village and the castle from the modern era to discover a picturesque site which has perfectly been preserved.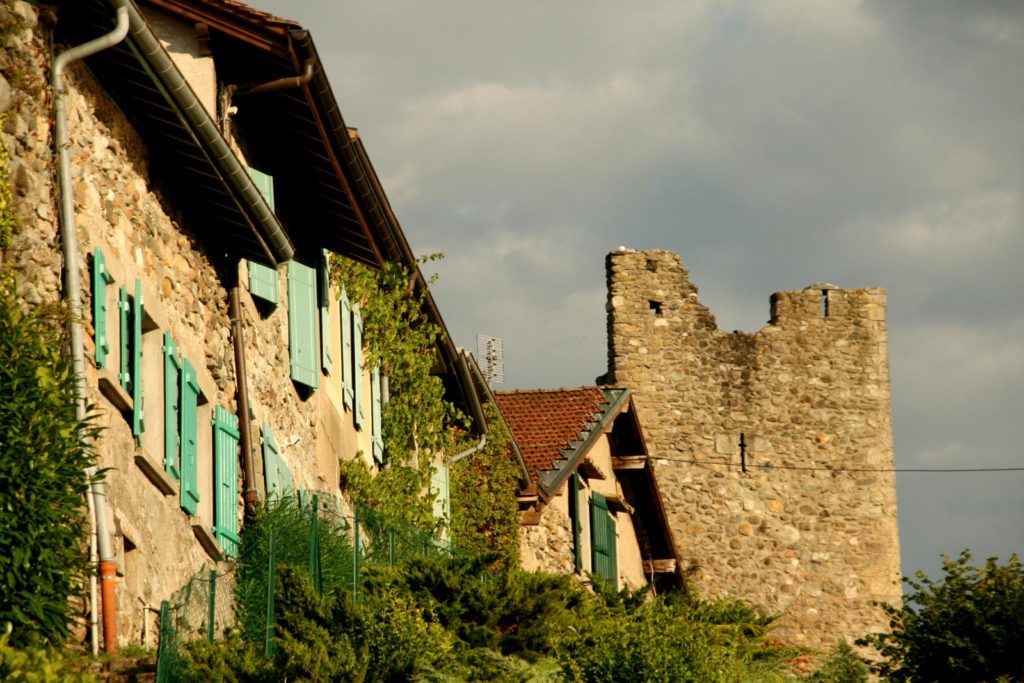 A magical break in front of Lake Geneva
Finally enjoy one of the terraces to sip a glass or have dinner in front of the spectacular landscape of Lake Geneva, Jura, Switzerland and the Alps.
Yvoire is a magical place where authenticity and history are mixed. The weather comes as expected…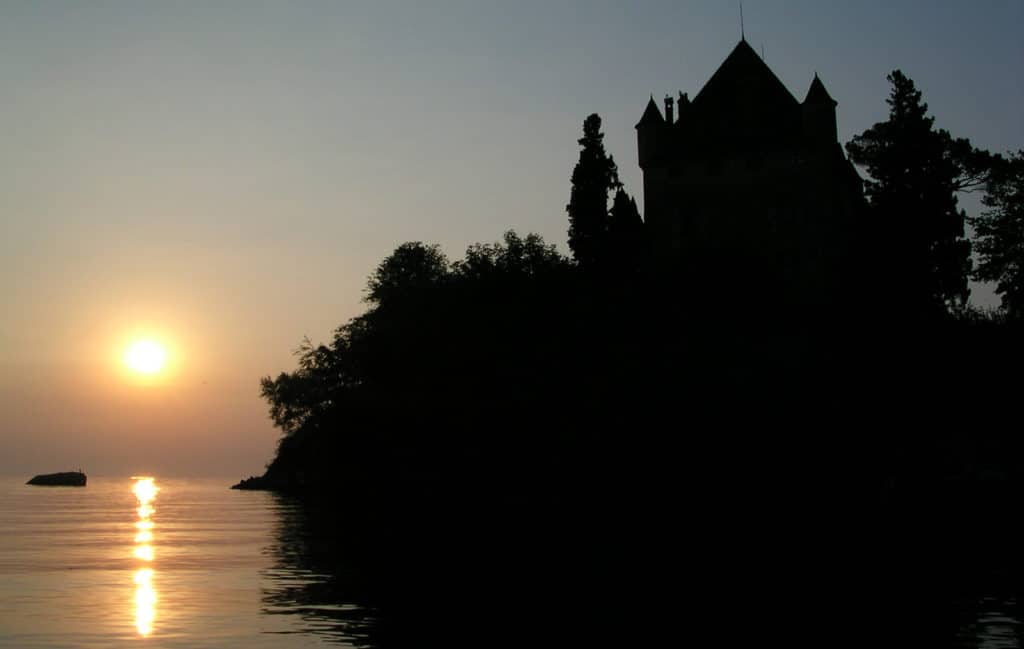 Pictures of Yvoire
Here are some photographs of the medieval village of Yvoire, with the port of Yvoire, Yvoire castle, the Garden of Five Senses and Lake Geneva.
Submit your photos too on Instagram.