Hotels that have been around since 1820 and have maintained the quality of their services are very rare and the Hotel du Port in Yvoire is one of them. With a magnificent view of Lake Geneva, very comfortable rooms and a delicious gourmet restaurant, it is one of the best hotels in Yvoire.
If you are visiting Yvoire, staying at this historic hotel will certainly make your stay a pleasant one.
What you need to know about the Hotel du Port Yvoire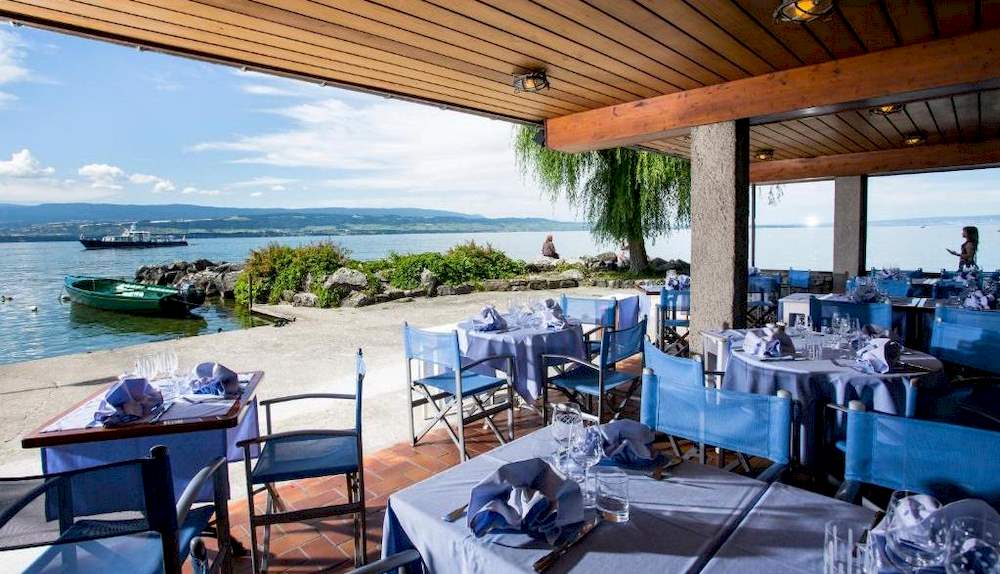 Here we are faced with a mythical hotel restaurant that can really justify its four stars. If you are looking for a relaxed, family-run hotel, you may well find what you are looking for at the Hôtel du Port in Yvoire.
You will find this historic 7-room hotel in the heart of the port of Yvoire and 27 km from Geneva and Evian. It is one of the historical monuments of Lake Geneva, and if you like bucolic settings, you will be in the right place.
Staying at this hotel would be an unforgettable experience for those looking for tranquillity, luxurious experiences and original activities. You will be amazed by its rich history and the surrounding environment.
What will you find at the Hôtel du Port in Yvoire?
As mentioned above, this hotel also has a restaurant, which will help you save time when staying in Yvoire. The restaurant only closes on Tuesday evenings and all day Wednesday, so there is plenty of time to visit the area.
In addition, the hotel offers 7 luxurious and cosy rooms, which offer you either a view of the whole village or a view of the lake of Geneva. Thus, your waking up would be most exquisite whether you come alone, as a couple or with your family. If you choose a room with a view of the lake, you can enjoy the veranda.
The premises are equipped with all the modern amenities that invite you to relax and pamper yourself. In this hotel you will learn to live in a cozy environment whether you are alone or with company.
The amenities of the Hotel du Port in Yvoire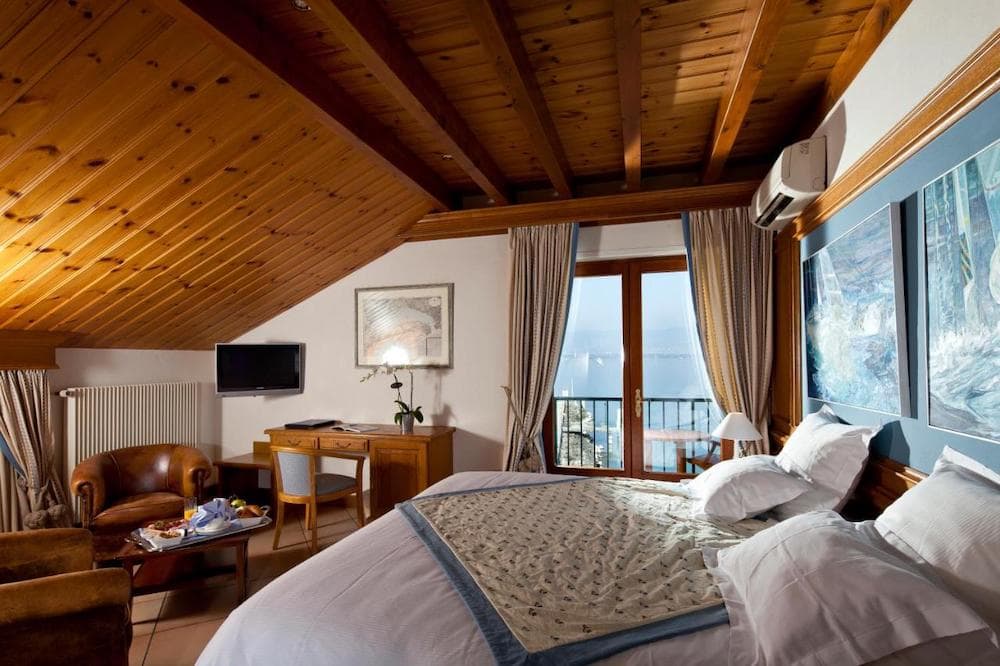 In addition to the restaurant, which serves traditional cuisine, the hotel also offers a seminar room, a private garage, a lift, a babysitting service if required, a dressing room service and a luggage service. Of course, the services offered are of a very high standard for a 4-star hotel.
To make your stay perfect for your children, there is a playground within the hotel.
Note that the wifi is of very good quality, so if you plan to work during your stay, you will not have any connection problems.
Hotel du Port in Yvoire : what are the rates ?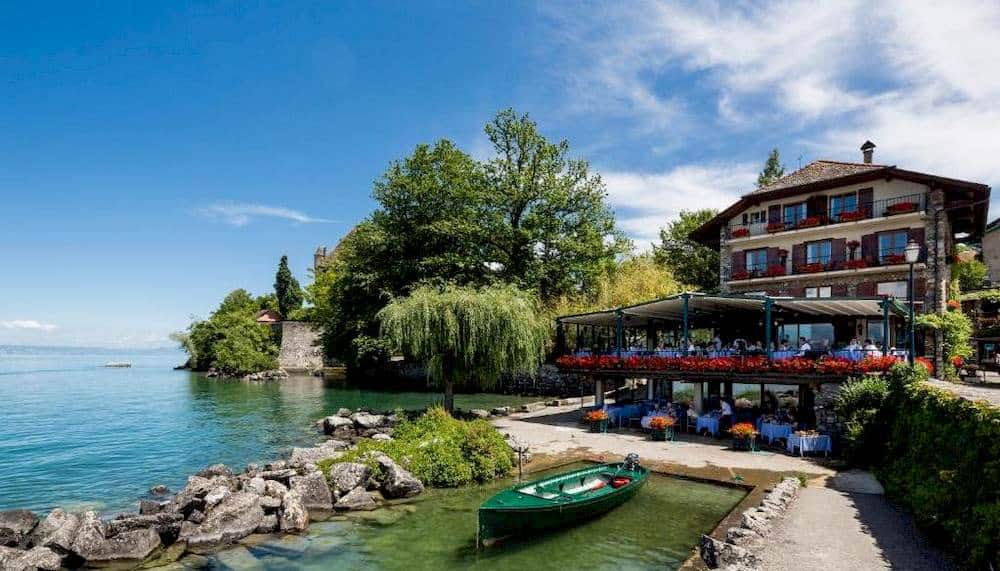 This 4-star hotel offers 7 rooms, 2 of which overlook the village and 5 of which overlook Lake Geneva. Each room is equipped with air conditioning, telephone, mini bar, hairdryer, bathroom with toilet, satellite TV, safe and of course an internet connection via Wifi. The rooms are also accessible by lift even if they are not adapted for disabled people.
In addition, room rates at the Hotel du Port in Yvoire depend on the season, availability and the type of room you choose. In general, rates start at around 150 euros per night for a standard double room and can go up to over 250 euros per night for a luxury suite.
As this is a very popular hotel, prices can be higher during peak periods, such as weekends and holidays. As the hotel works closely with travel websites, you will be able to get a fairly large discount on Booking.com
Hotel du Port**** Yvoire – review
The 4-star Hotel du Port in Yvoire is well worth its stars: the setting is beautiful, the restaurant offers authentic dishes and the rooms more than justify the stars.
If you want to visit Yvoire and stay at this hotel, make your reservation well in advance to avoid unpleasant surprises: this hotel is very much in demand, especially during busy periods.
Hotels in Yvoire that might be of interest to you :
Hotels in the area of Yvoire (Haute-Savoie)
Tell us how to improve the website: