It is my pleasure to invite you to take an unforgettable trip to the charming 3-star Vieux Logis Yvoire hotel. Located in the heart of the medieval French village of Yvoire, the hotel offers a charming and peaceful setting for travellers looking for an unforgettable trip.
This article will show you all the wonders this charming hotel has to offer, including elegant rooms, affordable rates and impeccable service.
Le Vieux Logis Yvoire: a very cosy hotel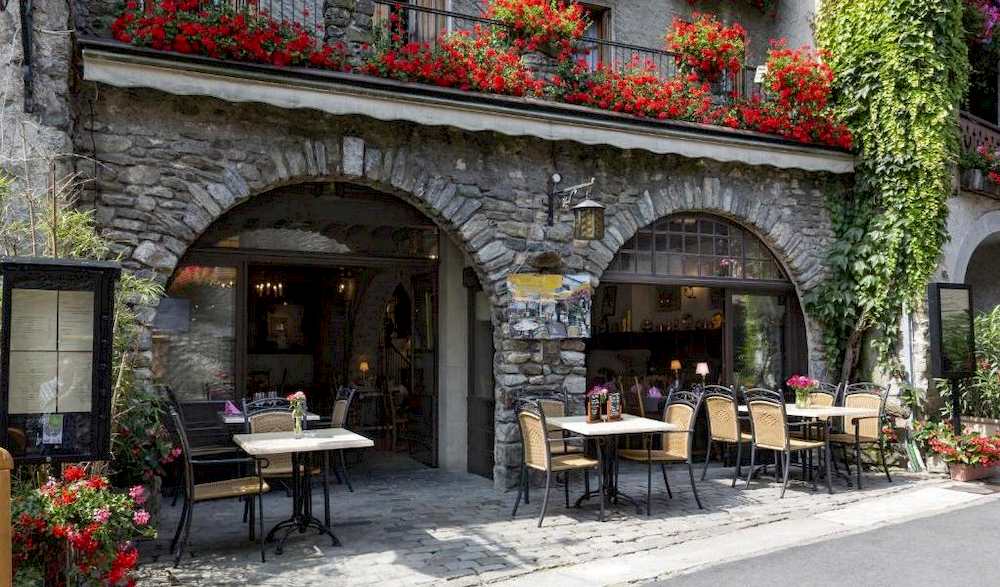 Le Vieux Logis is located in the centre of the medieval village of Yvoire, which features five 3 and 4-star hotels. It offers 3-star accommodation, a restaurant and a café. The rooms combine medieval architecture with modern facilities and are equipped with a telephone, TV and en suite facilities.
At the Vieux Logis restaurant you can enjoy traditional French cuisine and fresh fish from Lake Geneva. In addition, meals are served in the garden or on the terrace.
What can you do at the Hotel Le Vieux Logis?
The hotel is equipped with several relaxation areas to rejuvenate travellers and couples in search of well-being. Indeed, the Vieux Logis offers the following activities and services (at an additional cost):
Spa and wellness centre
Jacuzzi
Sauna
Hammam
Spa
Steam bath
Spa/relaxation room
This is a rustic establishment that will warmly welcome your holiday getaway, family visits and even wedding parties.

If you wish to enjoy a well-balanced and creative cuisine in a popular Haute-Savoie restaurant, Le Vieux Logis is an excellent place to eat.
Why stay at the Vieux Logis Yvoire?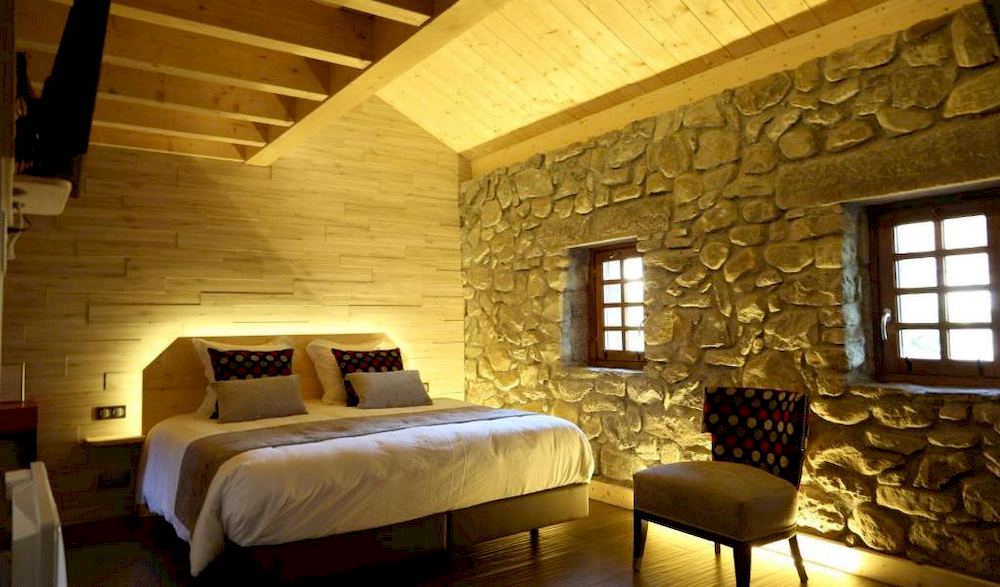 The Vieux Logis Hotel-Restaurant is the hotel of choice for travellers like you. The stone and wood rooms have internet access, flat-screen TV and a minibar. Services such as express check-in/out and newspapers are available during your stay.
In the surrounding area you can visit famous gardens such as the Jardin des Cinq Sens, the Château d'Yvoire, the fortifications, and of course Lake Geneva.
Space and capacity
The main feature of the hotel is the large vaulted room with stone walls, which makes it an ideal place for receptions. You will find a beautiful fireplace, wooden furniture and an authentic architectural style. Each of these original decorations will subtly accentuate your gastronomic and festive moments.
In front of the restaurant you will find a garden with a terrace where you can enjoy your meals or drinks.
Services
In addition to the spa and hammam, Le vieux logis offers wedding receptions in its large dining room.
Gastronomy
The creativity of the chef is reflected in fresh fish dishes and a variety of innovative recipes using local produce. An excellent selection of French wines is available to accompany your dishes.
Price list
For the quality of service and facilities, Le Vieux Logis has affordable rates. The prices set by Le Vieux Logis may vary depending on the dates of your stay.
For half board services, the continental breakfast served daily from 7:30 to 10:30 is €12 for adults and €9 for children. In addition, Le Vieux Logis offers the lowest price for a wedding menu at €99 per guest.
Review Le Vieux Logis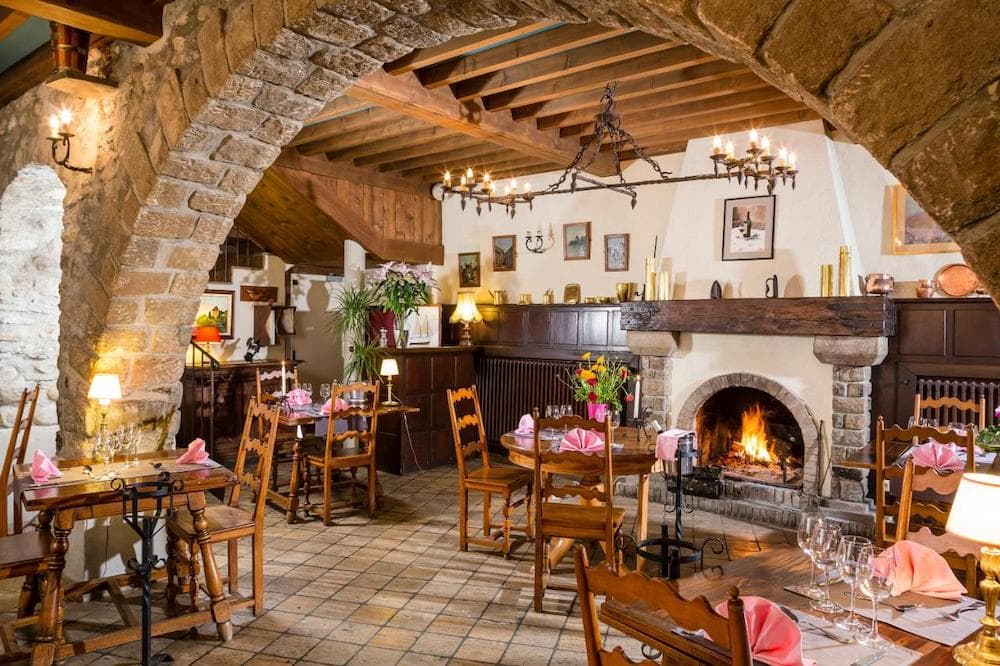 The hotel Le Vieux Logis welcomes you in Yvoire, 2 minutes from the city centre. The hotel is recommended for couples, gourmets and family holidays. It is a place that I highly recommend.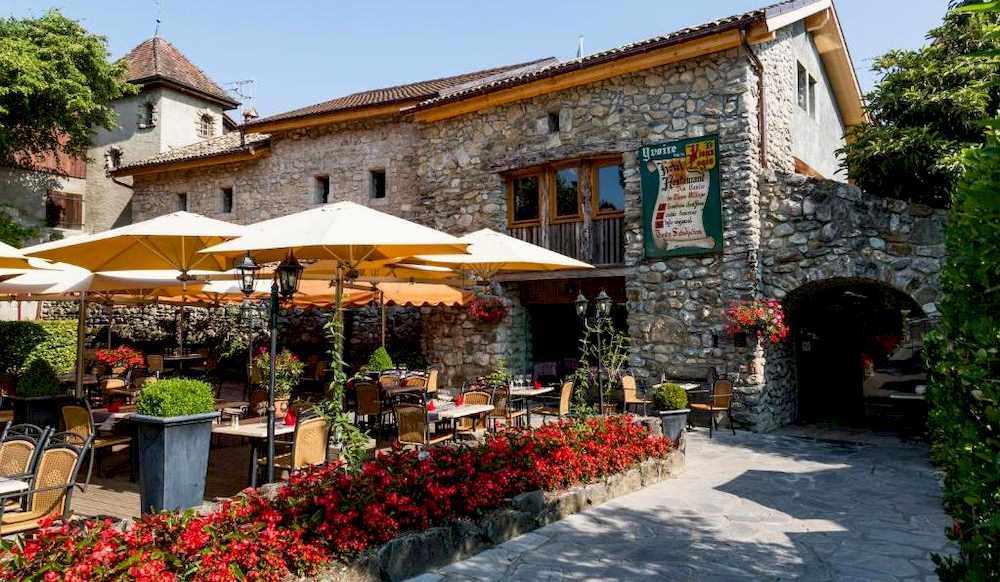 4 other hotels in Yvoire :
Hotels around Yvoire and Lake Geneva
Tell us how to improve the website: